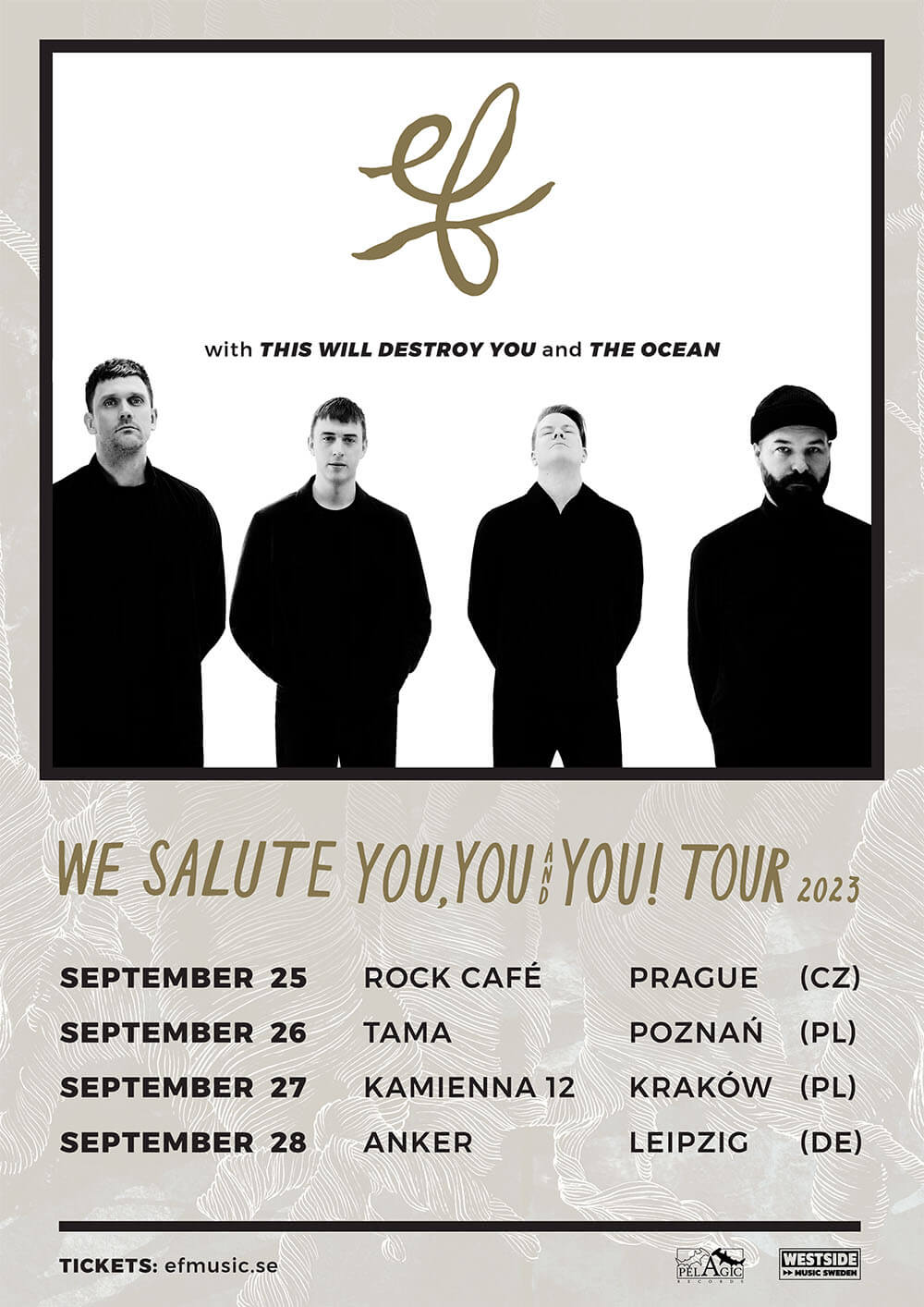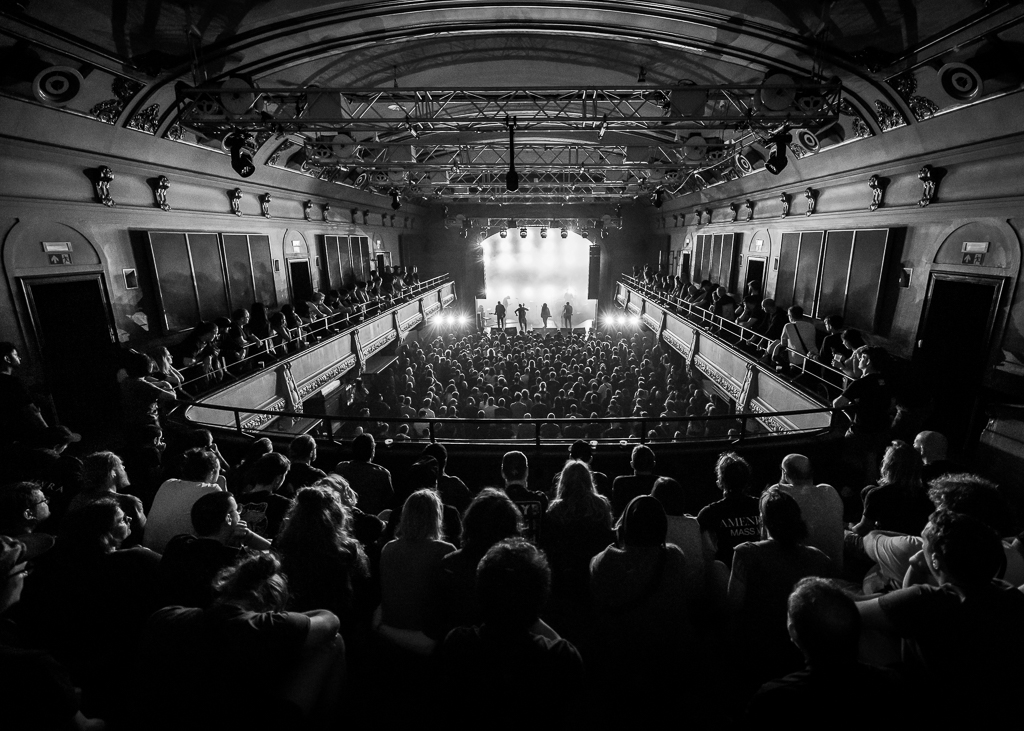 EF live at Dunk! Festival 2023. Photo: JacQue Photography
Dec 7, 2022 // Live dates 2023
Our latest album "We Salute You, You and You" has been out for about a month now and we hope you like it just as much as we do. Thanks for buying, streaming and sharing our music. It means everything to us! We just got back from a short release tour in central Europe. Much love to all you nice people who came to see us and hung out with us.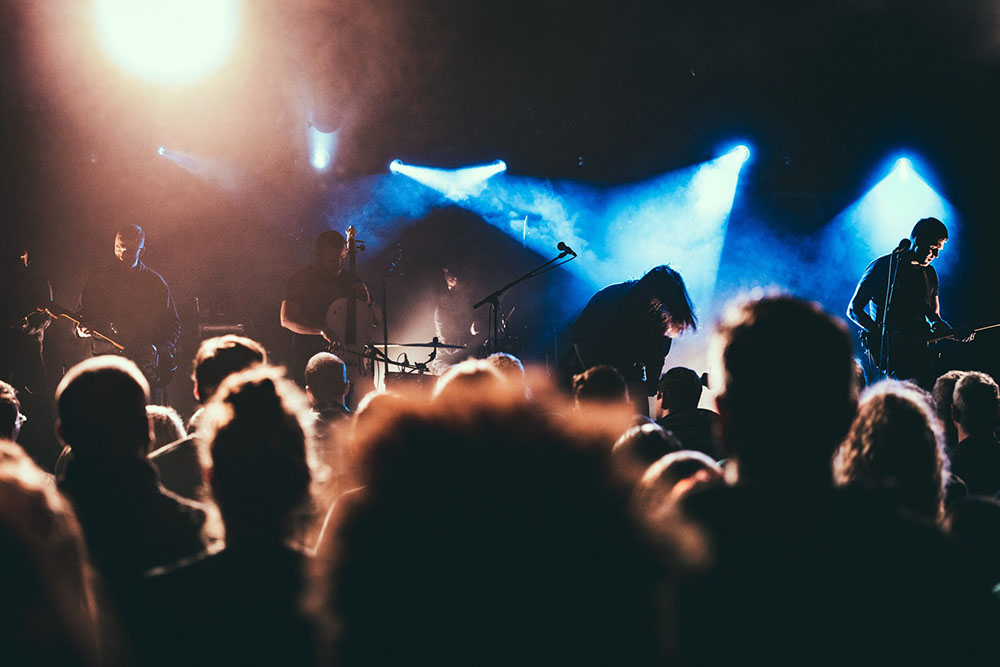 Photo: Joke Hendrix
Today we can announce some upcoming live dates in 2023 where we're going to support the majestic God Is an Astronaut on a couple of shows on their European tour.

Apr 14, 2023 – Werk 2, Leipzig (Germany)
Apr 15, 2023 – Kwadrat, Krakow (Poland)
Apr 16, 2023 – B90, Gdansk (Poland)
Apr 21, 2023 – Debaser, Stockholm (Sweden)
Apr 22, 2023 – Blå, Oslo (Norway)
Apr 23, 2023 – Hotel Cecil, Copenhagen (Denmark)

Get tour tickets here!

More news to come..

XO
Oct 12, 2022 // Hymn of…
Happy times! We're just about to release our second single from our forthcoming album "We Salute You, You and You!" out November 4th. This adventurous piece of music we've decided to call "Hymn of…" and is one of the first songs we finished for this album. Compared to the first single "Moments of momentum" this is way more typical EF with a lot of dynamical variations and both humble and aggressive in the very same time.
Streaming on all major platforms as of October 13th. The album is released on November 4th by Pelagic Records. Asia release is handled by New Noise.
You can pre-order your copies now!
Sep 12, 2022 // First single & video "Moments of Momentum"
Finally its here.. First proper song from us in 6 years. We salute "Moments of momentum" to join the ever growing playlist of EF classics…
Streaming on all major platforms as of September 12th.
Sep 12, 2022 // New album alert!
Big news! We're about to release our 5th studio album this fall. "We Salute You, You and You!" is set for a November 4th release by German post metal powerhouse Pelagic Records around the world excluding China where we'll work with our long time affiliates New Noise.
After five years of radio silence Sweden's most accomplished cinematic post-rock ensemble EF return with a stunning comeback studio album which channels the band's raw emotion and aptitude for melancholia, capturing their signature sound in unprecedented clarity and richness. "We Salute You, You and You!" is the picture capturing a thousand words, like the first light of day falling on your face or the exuberant smile of a young lover… it is the dance of eternity in the single moment: a warm "Welcome back!" for long-time fans and a resounding "Nice to meet you!" for those who yet have to get to know the great four-piece from Gothenburg. – PELAGIC RECORDS 2022
Sep 12, 2022 // And a release tour to salute the album!
In support of our new album "We Salute You, You and You!" We'll once again head ut on the roads of Central Europe. Almost 5 years since our last live show and we're eager to play some new material for You! Please support us and make sure the shows are happening: Get your tickets in advance here